What's next after your assessed and supported year in employment? (ASYE)
Callum Murphy
General News
Every year, Portsmouth City Council welcomes newly qualified social workers to complete their assessed and supported year in employment programme (ASYE). Individuals are taken through the Stronger Futures Academy where they are mentored alongside experienced social workers.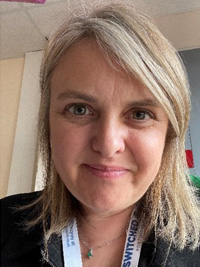 Clare Poyner, principal social worker at Portsmouth City Council reaffirmed the city's commitment to developing social work practice.
Clare said: "When you have completed an ASYE programme, you may be considering your options. While many will stay with their original trainer, others will look at new opportunities to progress in their career.
"Portsmouth is a great city to practice in with a fantastic reputation for supporting newly qualified social workers. Whether that's getting settled in the city or specialising in your role, we will work with you to support your development."
Portsmouth City Council's post-ASYE programme provides ongoing support, embedding your knowledge using the Portsmouth model of family practice.
This includes:
Restorative practice
Trauma informed
Motivational interviewing
Up2U family practice
Informed by difference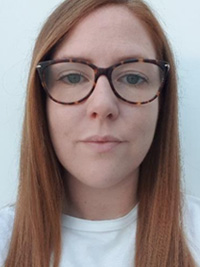 Katie Plater, a newly qualified social worker has recently completed her assessed and supported year in employment. She reflected on her experience in Portsmouth and her next steps after the programme.
Katie said: 'I have a real sense of accomplishment for completing my ASYE. I am so lucky to work within a team where everyone is passionate about supporting children and their families to achieve positive outcomes. It has been great to benefit from the Stronger Futures Academy, learning key skills and have an open space for reflection. I am excited for the journey ahead in my social work career, knowing that the opportunities for learning do not stop."
Being child-centred means understanding the whole family dynamics. Portsmouth takes a holistic approach to this, supporting the entire family and addressing any issues that arise to help them care for their children.
Qualified social workers who have recently completed their ASYE year will be part of this way of working. Supporting the whole family when they need it most.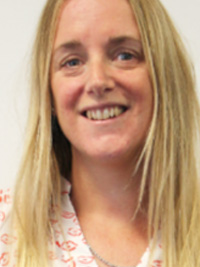 Karley Middleton, service leader for Stronger Futures Academy, participation and advocacy at Portsmouth City Council said: "We are excited to be developing a post-ASYE programme which will support you in your continuing professional development. This will ensure you feel confident in delivering direct interventions with parents and children.



Create a brighter future
If you are completing your ASYE programme and want to help children, young people, and families, we'd love to hear from you. You might have questions about our post-ASYE programme or want more information on what it is like to work at Portsmouth City Council.
Subscribe to our newsletter
Related posts
Current Vacancies